Iron and Magic
by
Ilona Andrews
My rating:
4 of 5 stars
I have to admit that it were ages that I didn't have so much fun reading a book, ages! Even if I'm a long time reader of Ilona Andrews I was shocked by the amount of battles that this book packs, I was laughing and then I was worried and then I was laughing again. Best book of the last year at last regarding urban fantasy.
Devo ammettere che era una vita che non mi divertivo cosí tanto a leggere un libro! Anche se non ho mai smesso di leggere Ilona Andrews era tanto che uno dei suoi libri non conteneva cosí tante battaglie ed avventure. Passavo dalle risate all'ansia da un momento all'altro senza soluzione di continuità. Per quanto riguarda l'urban fantasy probabilmente il miglior libro dell'anno!
THANKS NETGALLEY FOR THE PREVIEW!
I am sorry, but I didn't like this story and the subsequent novella at all, the main story was populated of characters I felt no connection to and the novella was set before the story so I didn't like it due to the fact that I already knew the ending. Maybe I will give another chance to the author, but as far as I am concerned, it was neither a good romance neither a good thriller.
Mi spiace dirlo, ma sia la storia principale che la novella a seguire non mi sono piaciute. Sia per i personaggi che non mi stavano per niente simpatici, sia perché temporalmente la novella veniva prima della storia, quindi una volta saputa la fine non é che poi mi interessasse proprio tanto leggerla. Inoltre devo ammettere che almeno per quanto riguarda questa DRC non mi sembra che né la storia d'amore tantomeno il giallo fossero sufficientemente buone.
THANKS TO NETGALLEY FOR THE PREVIEW!
This the first time that I thought about giving up a book written by Nalini Singh. A friend convinced me to finish and I have to admit that the second half was way better than the first. First of all I was not interested in Bowen Knight so the book started not so good, second I hate insta-love, I seriously find all the lovestory completely unbelievable, which is a lot to say starting from my "suspension of belief" considering that I knew pretty well I was reading a paranormal romance, but still. In the end I was happy I read it all, but not as happy as I was because I finished it.
Questa é stata la prima volta che ho seriamente pensato di non finire un libro scritto da Nalini Singh. Un'amica mi ha convinto che ai fini della trama globale era necessario e per fortuna aveva ragione sul fatto che la seconda parte era migliore della prima. Ma prima di tutto non mi interessava Bowen Knight come personaggio, quindi non é che partissi proprio entusiasta, ma secondo poi io odio le storie d'amore istantanee, proprio non ci posso credere, nonostante sí, stavo leggendo un paranormal romance e ne ero ben consapevole, cosa volete che vi dica, la suspension of belief per me arriva fino ad un certo punto e non oltre. Quindi alla fine ero contenta di averlo letto, ma ancora di piú averlo finito.
I gave up around 25%, I can't stand Faith and Ronan was way too much Alpha. I just think I was ok with the end of the Dark Protectors series and I do not want to start again.
This was such an hard book to read that if it weren't for the book club I would have given up almost at page 40, but then I kept on reading and in the end I succeed, but I wouldn't recommend to many people, not at all.
Questo sì che é stato un libro difficile da leggere, che se non era per il gruppo di lettura avrei mollato piú o meno a pagina 40, però ho continuato e ci sono riuscita, anche se non sono sicura che quello che ho capito sia quello che l'autrice ha scritto; comunque non mi sento di raccomandarlo a molti....
The last of the heiress meets her match and it is a funny and mysterious story due to the presence of huge lizards....I like this book where the characters fell in love despite their better judgment and in the end everybody has their happy ending.
L'ultima delle ereditiere trova l'anima gemella nonostante nessuno dei due sia interessato al matrimonio quando piuttosto alle "lucertole giganti"... Questo libro mi ha divertito fondamentalmente perché nessuno dei due personaggi cercava l'amore ma poi vivono comunque felici e contenti ;)
THANKS NETGALLEY FOR THE PREVIEW!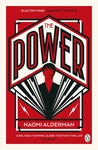 I liked this book but it took me ages to read it all, especially the first 150 pages more or less. I knew it was giving me food for thoughts but I had this feeling of tiredness every time I read more than 5 pages together that I couldn't shake and I was trying to avoid reading it altogether, but now I am happy that I finished it.
Questo libro mi é piaciuto ma ci ho messo una vita a finirlo, specialmente le prime 150 pagine mi sono trascinata per giorni e anche se mi rendevo conto che stavo pensando tutta una serie di cose, stimolata dalla trama, ogni volta che leggevo piú di 5 pagine consecutivamente mi si chiudevano gli occhi e ogni volta cercavo una scusa per leggere altro. Ora però sono contenta di aver tenuto duro e di averlo letto fino in fondo.
This is a collection of essays, some of them are more famous than others but all of them are brilliant and absolutely interesting. They are about writing and literature, arts and technology and as he is one of mv favorite author it was a pleasure to read this book, but it is better not to read it all in one setting.
Questa é una collezione di saggi che uno dei miei autori preferiti ha scritto nel corso degli anni sui piú diversi argomenti: letteratura, scrittura, capolavori d'arte pittorica e tecnologia. Sono uno meglio dell'altro ma ritengo sia meglio non leggere questo libro tutto di seguito.
THANKS EDELWEISS FOR THE PREVIEW!
I am probably one of the few people who appreciate Ursula K. Le Guin more for her fantasy story than for the sci-fi one. I found the idea of this book really good and brilliant, but the plot was for me slow and boring. I will probably go back and read the last one of The tales of the Earthsea, that I usually love.
È probabile che io sia una di quelle pochissime persone a cui i fantasy di Ursula K. LeGuin piacciono più dei romanzi di fantascienza. Per quanto l'idea di base di questo volume sia molto interessante e sicuramente fa pensare, la trama é lenta ed il libro noioso secondo me. Magari é il caso che io finisca il ciclo di Earthsea, che fino ad ora mi é piaciuto parecchio.
I liked this book a lot because I am a sucker for couples where she is a shy genius and he is the strong alpha guy who fells head over heels in love.
Questo libro mi é piaciuto molto perché le storie dove lei é un timido genio e lui s'innamora pazzamente sono proprio quelle che preferisco.
Too much unexplainable drama in my opinion, because there was no reason for Mac to loose everything he loved in that way, but this is just my opinion.
Troppo dramma causato poi da una ragione risibile se consideriamo che Mac in una botta sola ha perso il suo piú caro amico e la donna della sua vita.