Brilliant book that explore our life from the beginning (quark, atoms, molecules etc.etc.) till the actual situations: nations. Key words for this travel trough time are combogenesis and alphakit. All the situations are clearly explained and the author is also witty and funny, plus this is a way to see the evolution of things that I have never considered.
Libro brillante che esplora la nostra esistenza dagli inizi (quark, nucleoni, atomi, molecole, etc.etc.) fino all'attuale situazione geopolitica. Le parole chiave per questo viaggio nel tempo sono compbogenesi ed alphakit. Tutti i capitoli sono spiegati in modo chiaro e divertente inoltre, ´questo é un modo di vedere il mondo che non avevo mai considerato.
THANKS TO NETGALLEY FOR THE PREVIEW!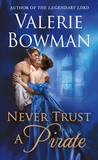 I was looking forward to Cade's story, but I have to admit it bored me and it was never as funny as the previous books were. Still thinking if I will keep on reading this series, it depends on the names of the next characters probably, we will see.
Non vedevo l'ora di leggere la storia di Cade, ma purtroppo mi ha annoiato e non era affatto divertente come quelle precedenti. Devo ancora decidere se proseguire la serie, dipende, credo, dal nome dei prossimi protagonisti, vedremo.
THANKS TO NETGALLEY FOR THE PREVIEW!
View all my reviews