I had never read a graphic essay, but this one, as it seems, was, and I enjoyed, even if at the beginning I found the topic not so interesting, but the more I read, the more I was fascinated by the different illustrators and the way they handled the story.
Non avevo mai letto un graphic essay, ma questo a quanto pare é uno dei primi e mi é piaciuto, anche se all'inizio, il fatto di essere nudi in diverse cittá non pensavo fosse un argomento poi tanto interessante, invece poi, a mano a mano che la storia si sviluppava e i diversi disegnatori ne illustravano una parte, mi sono proprio divertita.
THANKS EDELWEISS FOR THE PREVIEW!
Jim Butcher's The Dresden Files: Dog Men
by
Jim Butcher
My rating:
3 of 5 stars
The illustrations were not so much to my liking, but the story was cool. Still I really prefer the books to the comics anyway.
I disegni non mi sono piaciuti un granché, ma la storia non era male, Comunque continuo a preferire di gran lunga i libri.
THANKS TO NETGALLEY FOR THE PREVIEW!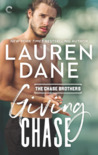 The beginning of the book left me a little bit perplexed, because I was not getting the point, but then she packed so much stuff in this novel than I was thinking about the plot twists and so on. A really enjoyable page turner.
L'inizio del libro mi ha lasciato piuttosto sconcertata per via del fatto che non capivo chi fosse il fratello giusto, ma poi l'autrice ha inserito talmente tanta roba in questo libro che ho smesso di farmi domande e mi sono goduta la corsa.
THANKS NETGALLEY FOR THE DRC!
Enlightenment Now: The Case for Reason, Science, Humanism, and Progress
by
Steven Pinker
My rating:
3 of 5 stars
So it is not so bad as it seems, or at last that is the opinion of Pinker. This is the age of enlightenment even if everything seems so dark....well I would like to share the author's optimism, but in a way I was not so convinced by his reasoning and suggestions of how to read the world right now. Best part is the chapter about humanism.
A quanto pare le cose non sono cosí brutte come sembrano, o almeno questa é l'opinione di Pinker, anzi siamo nella fase di un nuovo illuminismo (anche se sembra tutto piuttosto oscuro)....mi piacerebbe condividere l'ottimismo dell'autore, ma ammetto che i suoi ragionamenti non mi hanno convinto piú di tanto e nemmeno i suoi suggerimenti su come "leggere" il mondo attuale. Comunque il capitolo migliore é quello sull'Umanismo.
THANKS NETGALLEY FOR THE PREVIEW!
Surprise Me
by
Sophie Kinsella
My rating:
3 of 5 stars
Compared to the first books this is a little bit boring, it drags and drags for a while and then, as a long time reader of Sophie Kinsella, I was waiting for the final clarification and of course there was and the regular happy ending, but in a way I was a little bit disappointed just because.
Paragonati con i suoi primi libri, questo non é il solito spumeggiante romanzo dove é facile scoppiare a ridere almeno una volta per ogni pagina, anzi mentre aspettavo la chiarificazione finale da dove sarebbe emerso il regolare e tipico finale felice, mi sono accorta che mi stavo annoiando. Quindi direi che questo libro mi ha un po' deluso, forse perché piú noioso o forse perché.

THANKS NETGALLEY FOR THE PREVIEW!
Nothing But Trouble
by
Lisa Mondello
My rating:
2 of 5 stars
I didn't really like it. It was boring and easy predictable.
Non mi é piaciuto, era noioso e prevedibile.
View all my reviews